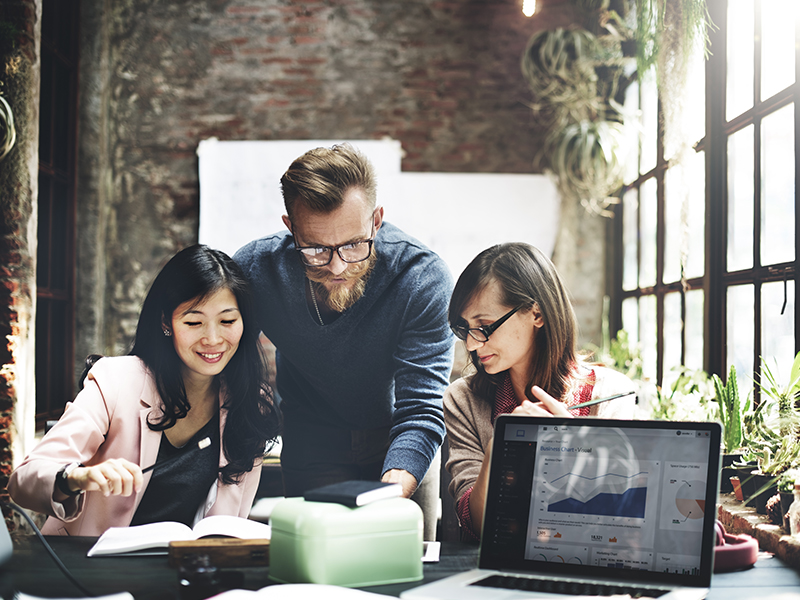 ---
The Franchise Edge offers a comprehensive solution to assist you in every aspect of your franchising program, allowing you to launch your franchise quickly and economically. The combination of our corporate staff and industry partners enables us to provide the resources necessary to simplify your franchising process. Regardless of your industry or existing corporate structure, we are able to tailor our franchise program to fit your specific needs.
The Franchise Edge's goal is to work with you and your team to create a franchise development program that enables you to achieve your goals. We provide all the services you need to franchise your business including:
Franchise Development Services Pricing
The Franchise Edge was established in 2005 because we knew there was a need for full-service franchise consulting services that provide all the needed services but at a fraction of the price of that other firms charge. More than a decade later that continues to be our philosophy and our client portfolio serves as a testimony to its effectiveness.
Franchising is not for everyone. Every business is unique. How long you have been in business and whether you have multiple locations are considerations when franchising, but they are not the primary criteria. We reduce the answer down to a simple formula that we find works well when evaluating a business owner's readiness to franchise.
Do you have a proven track record of growth and profitability?
People buy franchises to learn from those who are successful. Growth and profitability are the standards that franchisees buy into. As a matter of fact, the first question a franchisee prospect usually asks is, "How much can I make?" If you're not profitable, why would someone else want to buy your franchise? Depending on your situation, it may make sense to continue focusing on increasing your profitability before franchising.
Does your business have broad consumer appeal?
Not every business has the same appeal everywhere. Have you determined the market for your business and are these markets available for growth outside of your area? If your business is geared toward your local college campus, will it have the same appeal at other campuses? If you are providing a business service, do businesses in other regions have the same needs? Not every franchise needs to grow nationally to be successful, but they do need to have at least a regional appeal or a specific market appeal. Is your market segment large enough for your business to flourish on a regional or national scale?
Is it easy to replicate or duplicate?
A key to successful franchising is having a proven system in place and being able to teach others this system. Through hard-work you have created something unique, but to take the next step in franchising you must be able to teach it to others. Is your operation complex? Does it require a large number of employees to manage day-to-day? Are there specials skills or licenses required? Answering these questions will help you determine whether you have the ability to duplicate your operation, which is critical to the success of future franchisees.
The Franchise Business plan will layout the foundation for all elements of your franchise program.  We will spend time in your business to view firsthand how your concept operates and furthermore we will explore food or service costs, labor costs, and other financial metrics to be sure we are creating a recipe for franchising success.  We will make recommendations on all areas critical to the development of a solid franchise program.  These include targeted growth markets, speed of expansion, types of franchises being offered, current and future company resources, along with a five year financial model that will offer a clear picture and pathway for your companies launch into the franchise marketplace.
The Franchise Edge has teamed up with a prominent franchise attorney for the development of all franchise related legal documents and compliance protocols.
The FDD disclosure document is a legal document required by the FTC that franchisors must provide in order to get franchise investors better information to use in making the best franchise investment decisions.
The Franchise Disclosure Document includes 23 sections (called "Items")
Items 1 through 4 – describe the franchisor, his background, business ethics and possible bankruptcy history.
Items 5 through 10 – deal with the fees, royalties, advertising fees and all financial arrangements including restrictions as to sources of products and services.
Items 11 through 19 – detail the franchisee's obligations and provisions in the agreement. These are very important as they define what restrictions there are on products that can be sold, transfer assignments, terminations, dispute resolutions and the like.
Items 20 through 23 – provide a list of existing franchisees, both active and those who have left the system. They also provide financial statements of the franchisor and copies of contracts used in connection with the franchise offering, including the Franchise Agreement.
Franchising is regulated by the Federal Trade Commission (FTC) on a federal basis. There are also twenty-three states that add their own regulatory requirements for franchising. We assist you in navigating through these requirements and ensuring that you are compliant with all legal requirements.
Here are some of the legal services we provide existing franchisors through our Affiliates:
Review, analyze, and modify existing franchise documents
Update disclosure documents to comply with FTC Rule and state registration requirements
Register FDDs in all franchise registration states
Assure legal compliance in staff training and operations
Assure legal compliance of marketing strategies
Assist in mergers, acquisitions, and financing (IPOs)
Coordinate franchise compliance and dispute resolution
Review trademarks and service marks
Implement master franchising, area developer, and area representative arrangements, domestically and internationally
Review and negotiate franchise and business opportunities on behalf of prospective franchisees
Operation manuals provide the franchisee with all the information and details to successfully OPEN, RUN, and GROW their business!  From the second the store opens to the second the door shuts at the end of the day.  A thorough operations manual is integral to be sure your system is followed exactly.  We will develop a comprehensive operations system and the supporting manuals  that will become the backbone of your franchise system.
The Franchise Edge will provide a Sales Development Plan for you, the Franchisor.   The plan, which draws upon our experience and your input to develop the strategy and detail the process for selling to franchisee prospects, includes:
Marketing Materials for Potential Franchisees
Identify the unique selling features of the business
Create and design the franchisee brochure
Franchisee sales process
Web recommendations
Franchise message for your existing website
Franchise FAQ (Frequently Asked Questions)
Link to franchise inquiry forms
Depending on your needs, we can work with you to add the necessary content to promote your franchise opportunity or we can work with you to rebrand your entire site. If you don't have a website, we will develop a franchise website that includes consumer information for your customers as well as a section related to your franchise offering.  Providing your prospective franchisee with as much information about your franchise opportunity as possible, will help franchise candidates form questions prior to talking with you.  We will assist you with all the necessary copy for your franchise section, develop a Franchise Kit and ensure that the franchise section of your website is optimized to take full advantage of search results on the major search engines.
The Importance Of Having a Well Branded Website For Your Franchise Opportunity
Besides the obvious advantages of having a website for your business, a website adds credibility to your franchise offering.  As potential franchisees begin the process of learning more about you and validating your brand, one of the first actions they will take is to visit your site. The initial impression and the information that you provide on your website will help them in determining if they would like to learn more.   These days most people will go online and research your company and franchise opportunity before they pick up the phone to talk to you.   Our goal is to ensure that  your site provides as much content and information to the prospect as possible.   A website that is attractive, well-branded and provides the franchise prospect with an abundance of information will prepare them to ask good questions to your franchise sales team when then do contact you.
The Franchise Edge assists our clients in navigating the most efficient and cost effective strategies to generate leads to sell franchises in selected areas.  It is important to have a strategy in spending marketing dollars to generate leads to sell franchises.  The Franchise Edge has relationships with a number of web portals, local, regional and national franchise publications, franchise tradeshows and franchise broker networks.  
The Franchise Edge trains our clients on all aspects of running their Franchise Company.  Selling franchises is just the beginning; the success of your franchise company and your franchisees is heavily dependent on the systems you have in place to support your franchisees and most importantly make THEM money.  If your franchisees are well supported and making a substantial return on their investment.  The word will spread and more people will want to become part of your brand!
The following areas will be covered:
Site Selection
Lease Negotiation
Design and Construction
Equipment Sourcing
Pre-Opening Training
Post Opening Training
Advanced Field Support
Purchasing and Distribution
Legal Compliance
Franchise Relations
The Franchise Edge provides franchise sales training to new and existing franchisors.  Our Training Program provides Franchisor's In-depth understanding of the following Topics:
The Franchise Sales Process
Franchise Lead Generation
Understanding the FDD
The Do's and Don't of Selling a Franchise
Implementing the Franchise Marketing Plan
Closing Deals
The Franchise Edge has been successfully developing prototype stores for our clients for years.  We have assembled a highly trained group of specialists to take an idea and turn it into a working model.
Our prototype development services encompass the following:
Site Selection
Lease Negotiation
Interior and Exterior Prototype Design
Operational System Development
Equipment Design and Layout
POS Selection and Design
Architectural Plan and Drawings
The Franchise Edge has teamed up with local contractors in a number of markets to manage Franchise Construction Services for our clients.  The Franchise Edge will provide guidance to our clients in finding the right contractor and more importantly helping our clients understand the current market rates for construction services and equipment installation.  We need to make sure your franchisees are able to open stores on or under budget.  The more money saved by the franchise, the more likely they will be successful.
Get found by leads online. Establish your brand as an industry leader.
Imagine a tradeshow with no meetings, no set-ups, minimal expenses and no hassles, just a small cost for a virtual space!
We've created an online platform designed to draw visitors to your show—from all over the US! You can exchange information, present your franchise, engage interested parties without any travel and maintain your momentum by advertising your business through VFSI.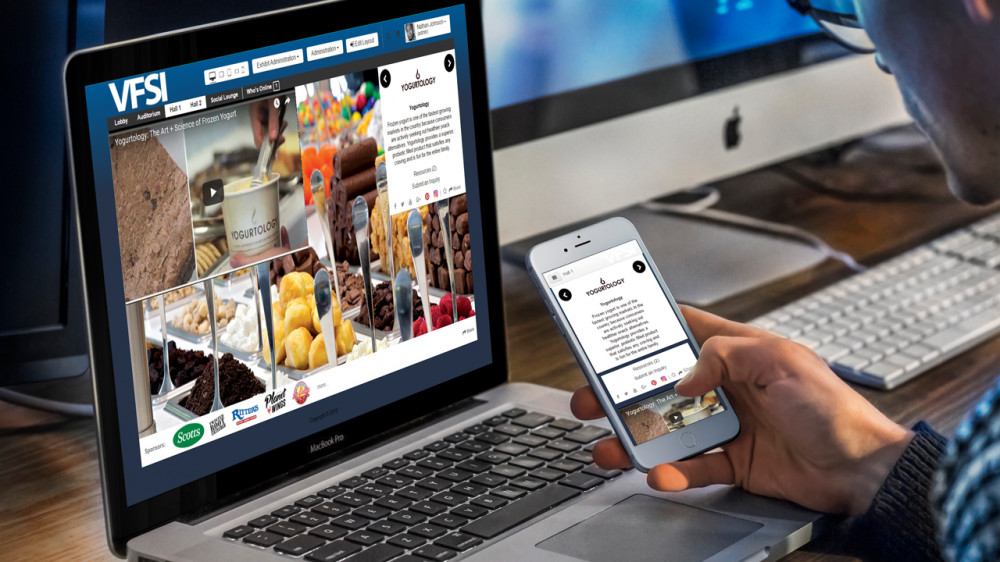 Our Pricing Model Offers:
We give you a price up front and that is the price you pay with no additional charges to nickel and dime you as we go along. We never have and never will charge anyone more than what we quote them.
We don't collect a large up-front fee, instead we have an initial payment with future payments tied to the completion of our work.
We can work with you to put together a payment plan that fits your budget.